Blog
Dr. Garcia does blog topics on "hot and new" topics in the community. See his monthly blog videos below.
Dr. Garcia's recent post for Hi Def on snow sport injuries
---
Blog Post: Blood Flow Restriction Training by Hi Def Physical Therapy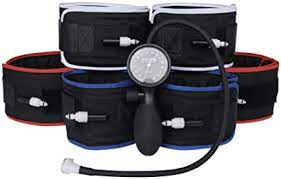 Blood Flow Restriction Training (BFR) is a training technique designed to enhance muscle hypertrophy and strength by limiting arterial blood flow to an exercising muscle. During BFR, arterial inflow of oxygen-rich blood to the muscle is maintained while venous outflow of deoxygenated blood is restricted using a tightly-regulated cuff or wrap. The arterial-venous pressure gradient without exorbitant amounts of external load causes metabolic stress at the microscopic level in the exercised muscles, thus leading to hormonal changes that promote adaptation and remodeling.
---
Dr. Garcia and OSS are launching a new sports medicine and shoulder blog
---
Dr. Garcia discusses his revision acl algorithm and what he does to improve outcomes.

Dr. Garcia presents his complex treatment algorithm for treating patients with shoulder instability and labral tear

My treatment algorithm for Tommy John surgery

Dr. Garcia speaks on meniscal root tears and cutting edge treatment. Check out his first monthly sports and shoulder blog.

Dr. Garcia talks about patella dislocations and their treatment.

Dr. Garcia talks about SLAP tears in his monthly blog post.